Theory Classes
---
We believe that theory helps the student deepen his love of music by understanding the musical language, structure, composition rules, performance details, history, and much more...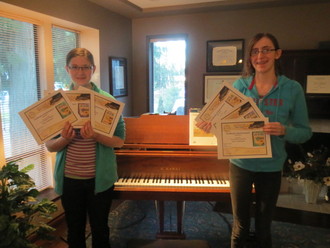 Our music theory courses offer a dynamic community experience while also providing our students with top-notch, professional theory instruction. Music theory is a co-requisite for obtaining examination requirements in piano, ukulele, guitar, voice, and more. Did you know that you can also gain high school credits for writing theory exams?
Many of our students go on to study music professionally, equipped with the confidence that comes from a strong understanding of the inner workings of music.
Check out our Curriculum:

Ultimate Music Theory - Rudiments
Rudiments is the first step in a student's theory career. We have experienced massive success through the use of the Ultimate Music Theory series, an innovative and guaranteed music rudiments program. Students have found that this curriculum offers ease and success, and we have noticed leaps of ability in our theory student's musical studies, enabling them to progress in their practical studies much faster! We have noticed best results when students begin Rudiments around the age of 9.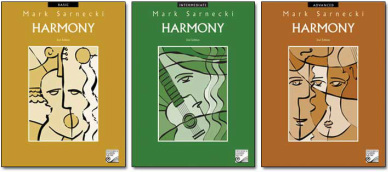 Mark Sarnecki - Harmony
Once a student completes their Advanced Rudiments, they can choose to move on to History or Harmony. Harmony is the art of writing music. Students are taught to "think like Bach" - arguably the most intelligent composer in history! Melody writing, adding harmony to melodies and music analysis are covered in these courses.
Explorations - History
History is another path a student should take after completing their Advanced Rudiments. The Explorations textbooks cover the origins and development of Western music by examining the lives of influential composers as well as delving into the vocabulary and form of various genres and eras.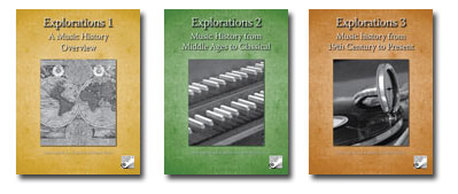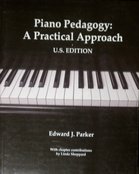 Piano Pedagogy - A Practical Approach
Pedagogy training for RCM or Conservatory Canada or London College of Music that offers mentoring and gives credentials to student teachers. Any student who is teaching or plans to do so will benefit greatly from gleaning from Phyllis Heppner's extensive experience, but also will have the added advantage of being formally certified to teach. Mrs Heppner has a passion for training new teachers, and joyfully passing on her tips.
5 Important Reasons to Learn Music Theory:
Knowledge of basic music theory will increase the ability to sight read your music, which helps you learn songs more quickly, and this will enable you to proceed through your grades much more enjoyably.

Knowledge of music theory will enable you to fully express your musical ideas, and share those ideas with others. You will also be able to communicate much easier with members of your band or choir.

Knowledge of music theory will help you to better appreciate the music you play or sing. Music becomes much more interesting when you understand it better!

Music theory classes improve a student's ability to learn how to learn. Study techniques, tips and short cuts are among our specialties here at the MUSiK SHOP.

Music theory classes are especially good places to sharpen critical thinking skills as students work through the various concepts covered in each class.